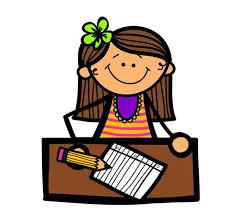 How to Be Successful in 3rd Grade
1. Come to school everyday--unless you're really sick!

2. Be on time. We start our learning right at 8:00 am!

3. Be respectful to your classmates and Mrs. Prettol. That means not talking when it's someone else's turn, staying focused on your learning, being kind to others in what you say and HOW you say it, and don't do anything that will keep others from learning as much as they can.

4. Be a problem solver. This isn't kindergarten--it's third grade! You're a big kid. If there is something you can do to solve your own problem, do it! That said if you've tried your best to figure it out and can't quite do it, ask Mrs. Prettol.

5. Be kind. Being a kid can be tough. Don't make it any harder on anyone by saying or doing mean things. You can always choose kind.

6. READ! Read! Read read read! Read A LOT!!! Like everyday! Reading can take you on the most amazing adventures. Plus it makes you smart! And it's fun! What have you got to lose?

7. Practice your multiplication facts. They won't magically get in your head. You have to put them there. The only way to put them there is to practice them. You can use flashcards or a fun website or an app or even Jiji. Trust me, you're going to need to know them, really, really well.

8. Do your homework. I don't give you a lot. Don't make excuses if you don't get it done. Just do it.