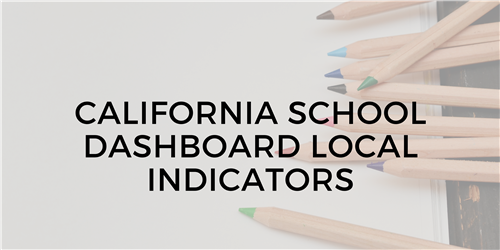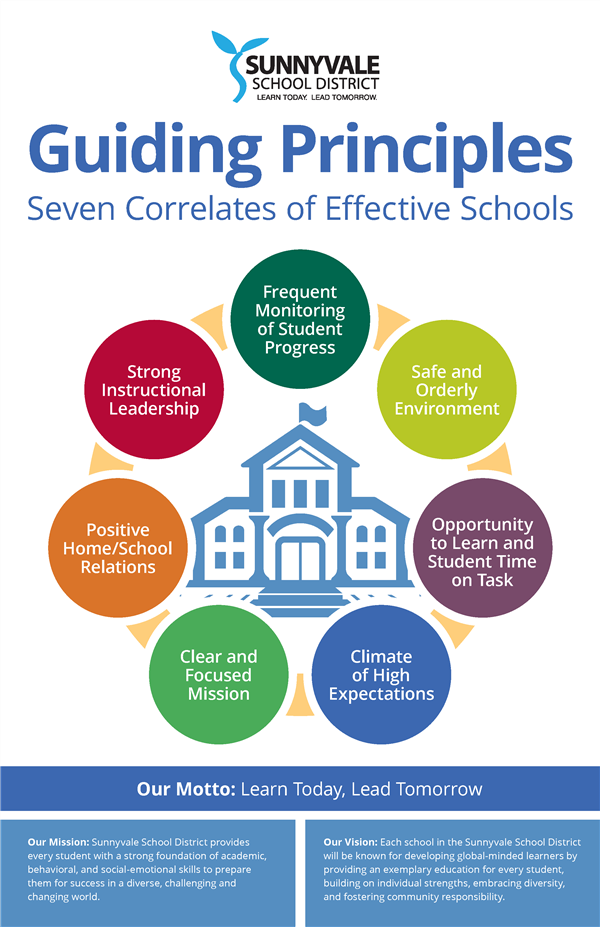 A Focus on the Seven Correlates of Effective Schools

Sunnyvale School district uses the research-based Seven Correlates of Effective Schools as the framework for continuous improvement. Our professional development is designed to provide staff with the skills and processes necessary to implement the Seven Correlates in the classroom and throughout the school with an emphasis on distributed leadership. The Effective School research clearly indicates that strong instructional leadership shared by the administrators and teachers is essential to becoming a high achieving school and district.

Professional Learning Communities

All schools function as Professional Learning Communities (PLCs) built around 3 Big Ideas: Create a Culture of Collaboration with a Focus on Results to Ensure Students Learn. Collaborative grade-level or course-alike-teams meet on a scheduled basis to examine student work generated from common formative assessments.

As we collaborate to improve student learning results, we ask 4 Questions:

What are the essential outcomes that we expect students to learn?
How will we know if they are learning?
What will we do when students already are proficient?
How do we respond when students don't learn?
2021 Expanded Learning Opportunities Grant Plan
2021-2024 Local Control and Accountability Plan