Return to Headlines
Special Message: Thank you for supporting Measure BB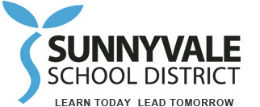 Dear Sunnyvale Community,
It has been the Sunnyvale School District's mission to continue our forward momentum by improving student achievement and ensuring our students are prepared for college and 21st-century careers. I believe strong community support is essential to continued student success. That belief was validated by the passage of the District's first parcel tax measure on May 3, 2011. Our community showed overwhelming support for us again last night with more than 73% approval of a seven-year extension of the parcel tax, which now lasts through 2025.
Our commitment to you is that we will use the revenue wisely, and as outlined in the ballot statement, to maintain class size and to sustain programs and services that directly benefit students. Funds from our parcel tax go directly to Sunnyvale schools in part, to ensure all students receive the individualized attention from teachers they need.
There are so many people who rolled up their sleeves when this campaign kicked off this past September, and I am so very grateful to each and every individual who did so much. I'd like to thank them for their support, their work, and their diligence through those last "get out to vote" phone calls. We would also be remiss if we did not take a moment to celebrate our campaign steering committee for their leadership in this campaign – thank you!
Every member of this community should be extremely proud of who we are and the support for our public schools. We need to continue to be creative in developing strategies that will sustain our District financially beyond what the state provides.
On behalf of our 6,800 students, 700 dedicated employees, and Board of Education, I want to thank you for your continued support of our teachers, staff, and the work taking place in our schools every day. If you have any questions about our parcel tax or our schools, please feel free to email me at benjamin.picard@sesd.org or call (408) 522-8200 ext. 1002.
Respectfully yours,
Benjamin H. Picard, Ed.D.
Superintendent, Sunnyvale School District