Return to Headlines
We want to hear from you!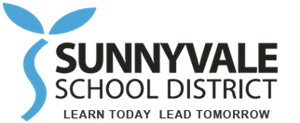 January 24, 2019
Welcome Parents/Guardians, Staff and Community Members,
On behalf of the students we serve, I invite you to help us shape the future of Sunnyvale School District by sharing your thoughts on our school. Your thoughts and ideas will shape how we allocate resources and identify priorities to meaningfully support student learning and family engagement opportunities.
We're excited to be using the interactive online forum called Thoughtexchange. You'll be asked to share your thoughts through a series of open-ended questions and then to consider and rate the thoughts of others. Please be respectful as you share and rate thoughts.
If you see a response that is rude, hurtful or identifies someone, you can report that thought for review by clicking the dots in the top right of each thought.
Note: If you disagree with a thought you can assign a low rating to it rather than removing it.
All thoughts and ratings shared during an exchange are confidential. By participating, your thoughts and star ratings will be shared with others but your identity will remain private.
Please click on this link to enter the conversation:
https://my.thoughtexchange.com/?lang=en#p864747381
Thank you for taking the time to share what is important to you.
Sincerely,
Benjamin Picard
Superintendent
Sunnyvale School District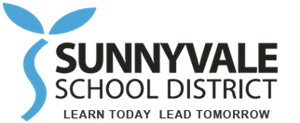 24 de enero 2019
Bienvenidos padres / tutores, personal y Comunidad,
En nombre de los estudiantes a quienes servimos, los invitamos a que nos ayuden a configurar el futuro del Distrito Escolar de Sunnyvale compartiendo sus pensamientos sobre nuestra escuela. Sus pensamientos e ideas determinarán cómo asignamos los recursos e identificamos las prioridades para apoyar de manera significativa el aprendizaje de los estudiantes y las oportunidades de participación familiar.
Estamos encantados de utilizar el foro interactivo en línea llamado Thoughtexchange. Se le pedirá que comparta sus pensamientos a través de una serie de tres preguntas abiertas y luego considere y califique los pensamientos de los demás. Por favor, sea respetuoso mientras comparte y califica los pensamientos.
Si ve una respuesta que es grosera, hiriente o identifica a alguien, puede informar ese pensamiento para su revisión haciendo clic en los puntos en la parte superior derecha de cada pensamiento.
Nota: Si no está de acuerdo con un pensamiento, puede asignarle una calificación baja en lugar de eliminarlo.
Todos los pensamientos y calificaciones compartidos durante un intercambio son confidenciales. Al participar, sus pensamientos y calificaciones de estrellas serán compartidos con otros, pero su identidad permanecerá privada.
Por favor, haga clic en este enlace para entrar en la conversación:
https://my.thoughtexchange.com/?lang=es#p864747381
Gracias por tomarse el tiempo para compartir lo que es importante para usted.
Sinceramente,
Benjamin Picard
Superintendente
Distrito escolar de Sunnyvale