Math Instruction in Kindergarten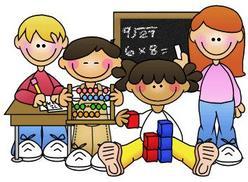 Kindergartners learn best through experience and manipulation. Providing developmentally appropriate environments and learning experiences that stimulate and engage our students can be challenging for teachers. As we seek to provide the highest quality of learning for all students, we will look at three questions:


What should kindergarten math instruction look like in my classroom?
How can I make meaningful, standards-based, high quality lessons and activities with which my students will connect?
What types of independent practice should I provide for my students?

On this page you will find answers to these questions. Click on any of the links below for lessons and activities, Power Point Presentations, and video-taped lessons to help you provide an optimum learning experience for your little mathematicians.

What should kindergarten math instruction look like in my classroom?

A rich mathematical program provides opportunities for children to learn in both whole class and small group settings. Whole class lessons provide the teacher with opportunities to introduce concepts that are relevant to all of the students while small group work (Universal Access) provides opportunities for teachers to work with groups of 4-6 children on targeted areas of need, practice, or extension.

How can I make meaningful, standards-based, high quality whole class lessons?

Mathematical instruction in kindergarten is based on building student understanding of math concepts and laying the foundation for the development of future higher-level math skills. Students develop numerical fluency with conceptual understanding and computational accuracy.

Students should be provided with directed and focused opportunities to experience mathematical concepts through a variety of instructional methods. Students should play with and discover math, while being guided to understand specific, standards-based content.

High Quality Math Lessons Include:

Manipulatives
Hands-on experiences
Vocabulary/Mathematical Language
Music/Chants/Poems
Cooperative Learning
Math-base Literature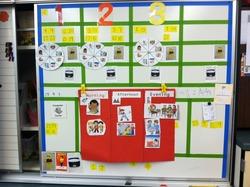 How can I provide meaningful, standards-based, high quality small group opportunities?

Small Group math instruction can have many names: Math Lab, Universal Access, Workshop. All of these models incorporate meaningful and independent math-based activities for students to engage in while the teacher works with small groups of 2-6 students on targeted areas of need. Successful implementation of Universal Access in Kindergarten begins with clear and consistent routines and procedures that are taught slowly to the students over time.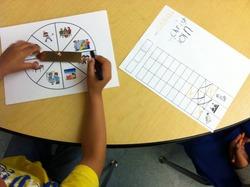 What types of independent activities and practice should I provide for my students?

Students should engage in a variety of activities to practice and reinforce the math skills and concepts taught during instruction. Students need to be provided with opportunities to independently experiment with, practice, and show mastery of math content. It is important that the independent practice activities are high-quality, diverse, and connected to the learning goals.

Possibilities include: Math Games and Math Journals.